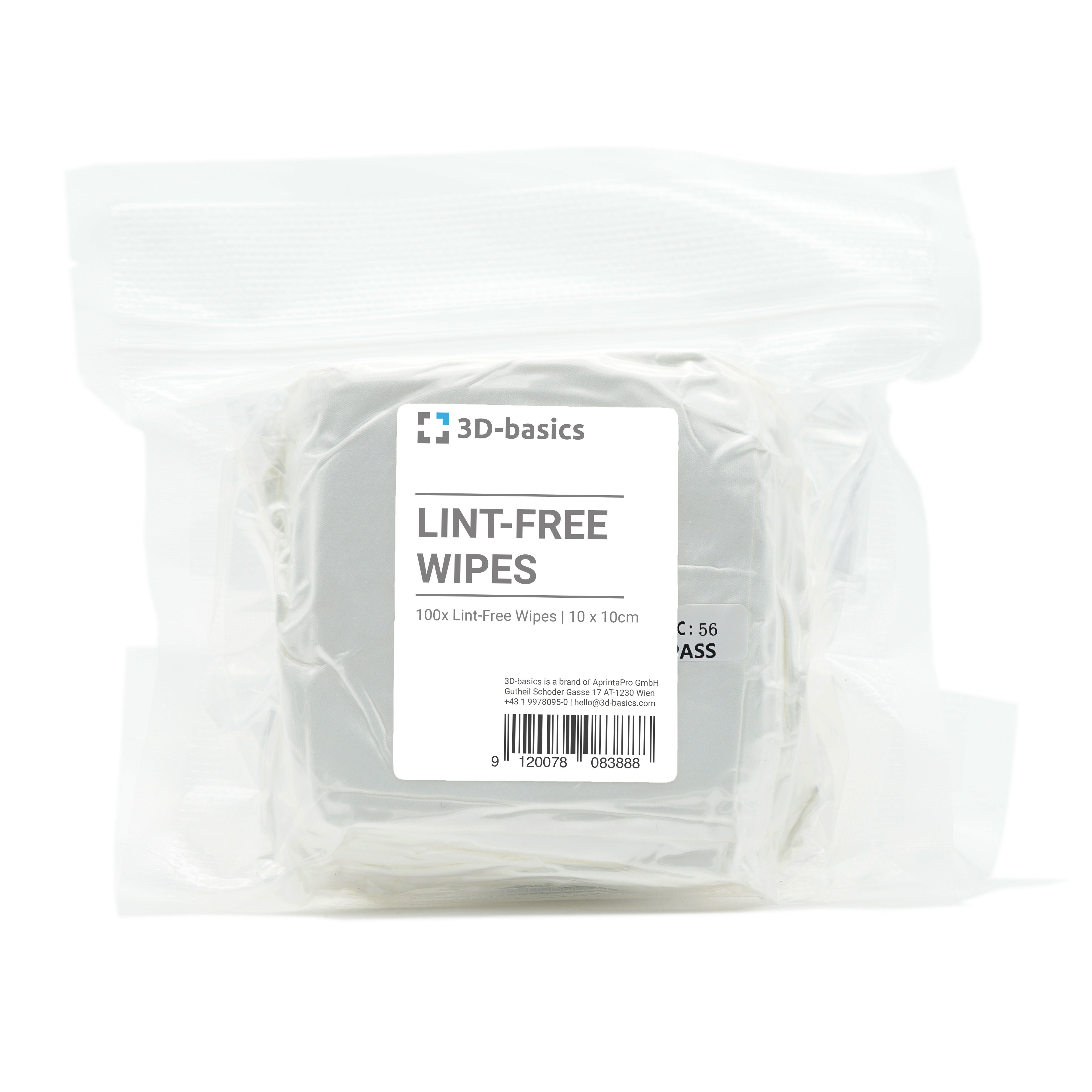 Lint-Free Wipes | 100Stk - 10 x 10 cm
Available in 15 days, delivery time 1-2 days
Short description
Ensure a spotless cleaning experience with these lint-free wipes, designed for use with cleaning solutions to remove dust and residue. Ideal for maintaining the pristine condition of your devices and surfaces, enjoy a streak-free finish with every use.
Product features
Lint-Free Wipes | 100Stk - 10 x 10 cm compensates CO2-Emissions equal to 10 times its weight. Learn more
Product information "Lint-Free Wipes | 100Stk - 10 x 10 cm"
Lint-Free Wipes are the perfect addition to every maintenance kit. Designed for use on lenses, filters, screens and other delicate surfaces that can't be handled with traditional cleaning methods or materials. The Lint-Free Wipes are a safe alternative to towels and micro fibre cloth. package includes 100 10cm x 10cm Wipes.
Depending on the used cleaning agent use Nitrile Gloves when handling.
How to use Lint-Free Wipes
Use with

Alconox Powdered Precision Cleaner

to remove residue effectively.
Always start at center and wipe to outer edges, slide pad of the edge.
minimize handling of Lint-Free Wipes to avoid transfer of oils from skin.
Alternatively use without any product or wipe dry after having used a cleaning agent.
Use Lint-Free Wipes regular to clean glass surfaces to maintain print quality.
Advantages of Lint-Free Wipes
Lint-Free to avoid any dust or fibres remaining
High quality wipes tear resistant for safe and easy use.
General good practice for maintenance.
Compatibility
Disposal of Lint-Free Wipes
If not contaminated by residue from chemicals, Lint-Free Wipes can be disposes in the in the general waste stream.