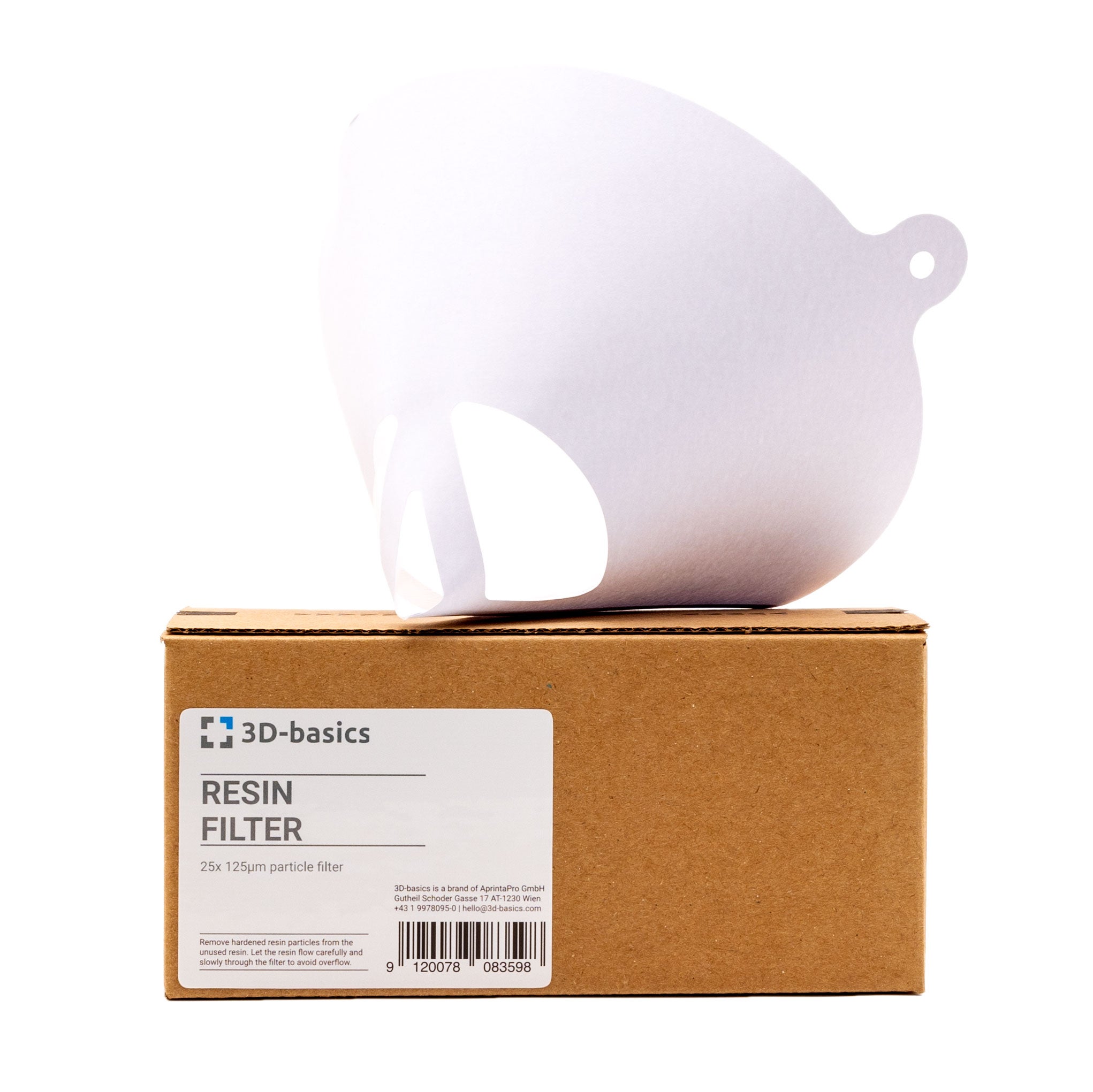 Resin Filter | 25x
Available, delivery time: 1-3 days
Short description
Capture and remove impurities in your 3D printing resin with our Resin Filter. Designed with a 125μm mesh in a paper funnel, it's ideal for filtering out cured particles. A must-have, especially after failed prints. Compatible with standard resins; not ideal for high-viscosity types. Prioritize print purity.
Product features
Resin Filter | 25x compensates CO2-Emissions equal to 10 times its weight. Learn more
Product information "Resin Filter | 25x"
Resin filter are paper funnel with integrated 125μm mesh to filter cured particles from resin.
Always wear Nitrile Gloves when handling Resin.
How to use Resin Filter
If available, place Resin bottle on a silicone mat and use a PP funnel to stable the filter.
Pour the resin slowly from the resin tank of the 3D printer through the filter into the bottle.
Resin should be filtered as a general maintenance, especially after a failed print to remove loose particles.
Advantages of Resin Filter
Remove any particles that could negatively affect future prints.
General good practice for maintenance.
Compatibility
Disposal of Resin Filter
Cure remaining liquid resin under UV Light source. Afterwards Resin Filter can be disposed in the general waste stream.